blog

/
Extending the Life of a 5 Year Old Roomba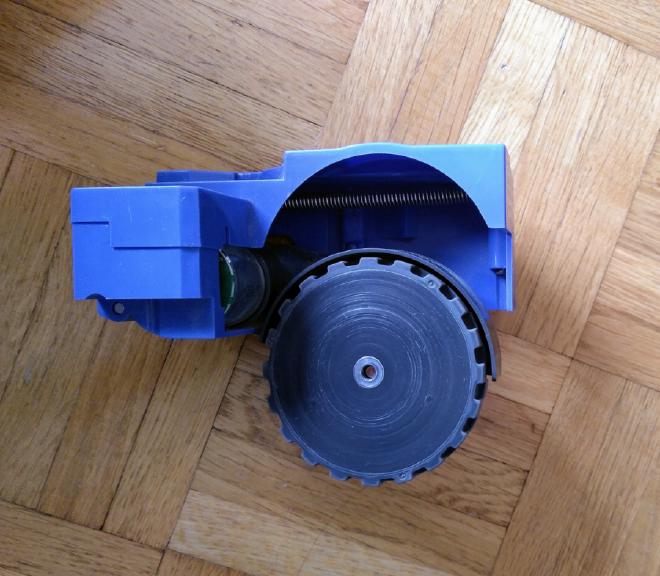 My Roomba had been a trusty helper over the last five years, accompanying me in two apartments in two cities. It was a great solution, allowing me to spend less time on household chores. In the past couple of months, however, it started to sound differently and started to move a bit less controlled than before. It seems that this was related to long hairs getting caught in unlikely places which were difficult to clean. Last weekend, this culminated in the Roomba struggling to move altogether, not even finding its way back to the docking station when placing it directly in front of it.
A quick check revealed that there was an issue with the power transmission to the Roomba's right wheel. I quickly contemplated buying a new one, but then realized that there are also online stores selling replacement parts - even for my 5 year old model.
A few days later, a new right wheel module arrived in a small parcel. I quickly changed it during my lunch break and the Roomba worked again, almost as new. Repairing it brought me deeper joy than buying a new model.